---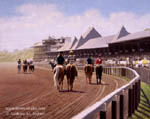 As a member, you will have free access to one daily pick.

To get access to this free pick, register today. Registration is completely FREE.
---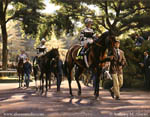 Click link below to see a sample of our ratings sheet
Ratings sheet Sample
Here's why WIRED FIGS should be your choice:
Simply put...more winners! Our handicapping formula will take you to where the betting public cannot go. This will give you an edge and produce more winning days at the track!>
---
Here's how Wired Figs can get you on the way to the winners circle
WIRED FIGS offers full card figures ratings at major tracks around the country. Let us put our over 65 years of handicapping experience to work for you. Our staff has owned and raced thoroughbreds with success so they know the business from all angles. Let them guide you to the winners circle.
---
Wiredfigs ratings
These ratings consist of speed numbers passed through our system. The result is a more refined speed rating that will help you handicap your way to the bank.
"Speed figures are arguably the most powerful handicapping tool ever devised. With it's availability to the masses however they are not as profitable as they once were. This is where "WiredFigs Ratings" come in. Not just your average "fig", we run that speed figure through our system and produce a new, very accurate "rating". A rating that will yield more winners at better prices than just the bare speed rating alone. All the work has been done for you. Just a "click" of the mouse and you have handicapped a full card, leaving you more time to weed out the non-contenders and plan your stradegy for the day. As you no doubt saw during our free two week offer, these ratings are powerful. So make sure you go to the track prepared. Make sure to take "Wiredfigs Ratings" with you."
Login in with your member id or register today and purchase one of our ratings packages from the members area. We are currently offering the purchase of ratings for many of the major tracks in the nation. If we currently do not offer ratings for a track you would like to see offered, contact us today. We also offer a pay-per-day package so that you do not have to purchase an entire month of ratings, rather you can pay for a single day of ratings for the track of your choice. Check out the members area for details.
Cheltenham Festival - Wagering online couldn't be more fun or easy. Come visit us for a well–rounded selection of horses, lotteries, poker, casino, sports and more all from the convenience of your home computer. We offer something for everyone. Paddypower.com Let the Winning times roll!